2019 Subaru Ascent teaser
Last Updated: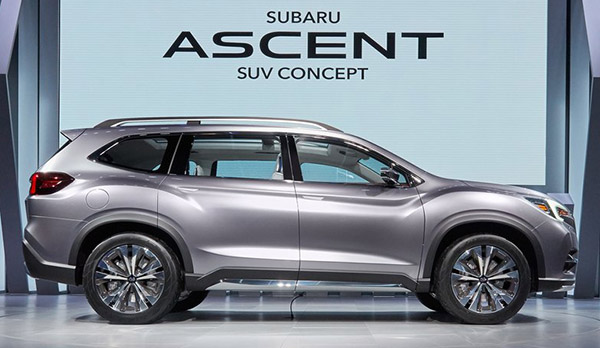 The actual production model is the teaser above.
the other one is that "fake concept" we saw exactly one year ago.
I say "fake" because it is basically the production car with small "concept" pits like smaller mirrors, bigger wheels etc…
So it took Subaru a whole year to do that.
Unlike the Outback, the Ascent will face competition from basically everyone.
Since pretty much everyone already makes a 3 row SUV. I doubt the Subaru offers anything new compared to a Honda Pilot or Mazda CX-9…