2019/20 Buick Encore/Opel Mokka X
Last Updated: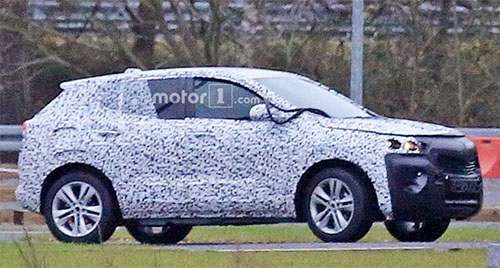 The compact Encore SUV has been quite a hit for Buick.
With over 78 000 sold last year. And numbers increasing every single year.
The Encore is basically the same car as the European Opel Mokka X. While the Opel is built in Spain, our Buick version comes from Korea.
But this next generation is supposed to be built only in Germany.
It to be keeping similar proportions. (Maybe using the same platform?)
The problem is, Opel is not owned by GM anymore. (It is now owned by Peugeot).
And since the next one will not be built in Korea, I just wonder if this will actually ever be sold in the US or not.
Which would really be bad news for Buick. Unless they have some deal with Peugeot to produce the next version for the US market as well (?)
Seems that it would take too long for GM to come up with their own model now.
So while this is the next Opel Mokka for sure, it might or might not be our next Encore.
Head over HERE if you want to see more pictures of the prototype.