News from the Los Angeles Auto Show
Last Updated: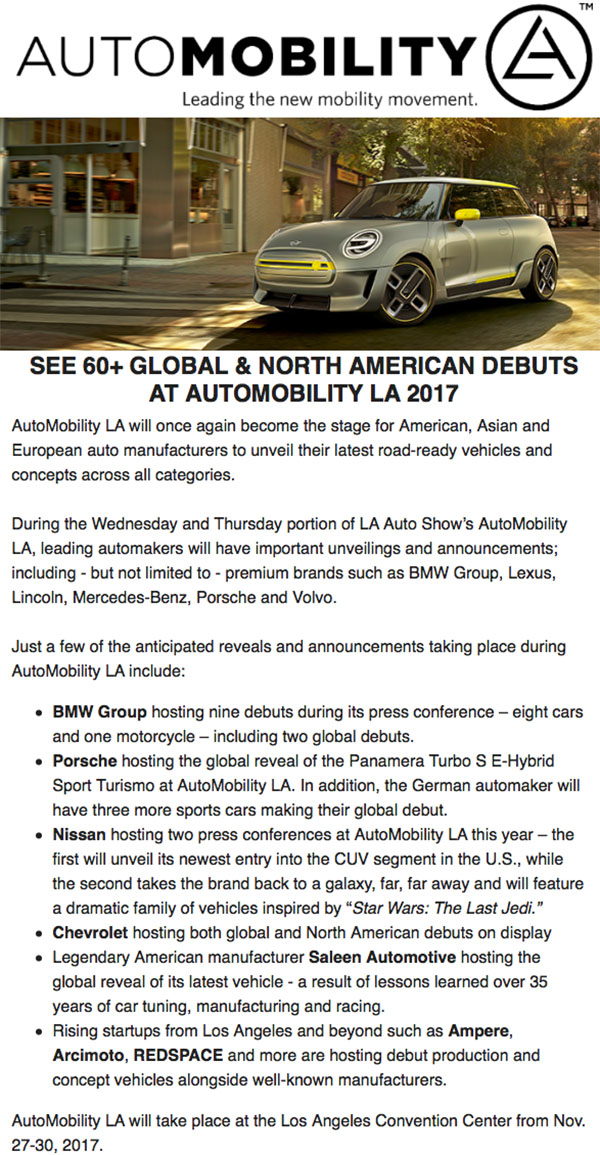 Just got this from the Auto Show (OR L.A Mobility as they now call it…)
– Looks like Nissan will have a new "CUV". Could it be the next Juke?
– I think we will see the BMW i8 Spider and the X2.
– Who knows about Chevrolet. "Global and North American" debuts.
That sounds like a lot. Maybe the new Silverado pick up? Revised Malibu? (That's all I can think of)
Of course I will be there and report from the Show Press days.