2019 BMW 8 series.Camouflaged prototype VS.Concept
Last Updated: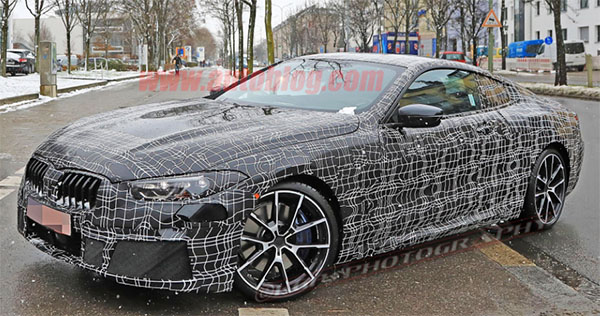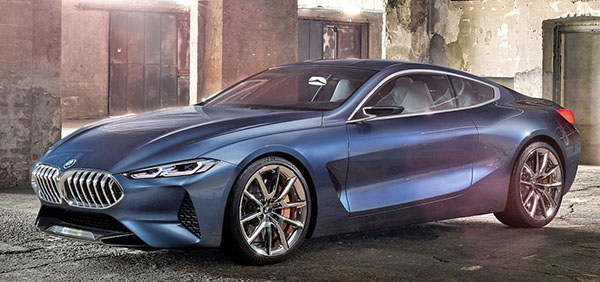 There is still a bit of clever camouflage on the prototype shown above. (And HERE)
Still, you can tell it lost a lot in the translation. Especially up front. Sure, the bumper is still covered, but you can tell the grille isn't slanted backward as much as on the concept.
Which was one of its best features.
I am sure it'll be a nice looking car. One that will be much more expensive than the outgoing 6 series (That's what they call it an 8…) A new 6 for the price on an 8.
Head over HERE for all the pix of that prototype driving around…