2019 Honda HR-V
Last Updated:
The HR-V is getting a new face for the new year, and here it is.
Prototypes have been spotted a few days ago (HERE) .
I guess this looks more like to the Civic and Accord front ends. And of course: more chrome.
(not really sure why that's a thing in 2018)
We'll have to wait if there are any other changes besides the tail lights….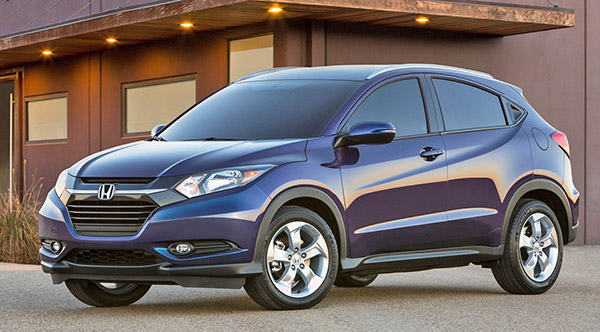 Here is the current HR-V. As usual in these mid-cycle "facelifts", only the non metal parts are new.
(You can see the fenders and the hood are the same. )