2019 Hyundai Veloster
Last Updated: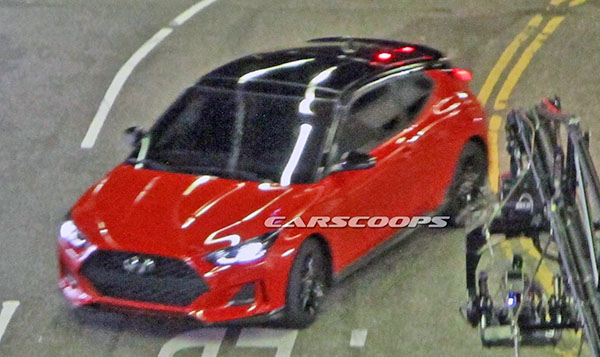 I have always been a fan of the Veloster.
A small, corky hatchback with a glass roof, and a nice personality.
But I am not sure about this second generation. It just looks like a weirder version go the current one.
At the same time, not as original.
And that huge grille Hyundai insists on using on all their cars.
Small sporty cars really shouldn't have a big useless grille like this… ( I know the current one already has a quite a large grille)
It seems that every time Hyundai has come up with a really nice design, the next generation is a bit of a let down. Weird….
Head over HERE for many more pix of the new Veloster caught while filming a promotional video.