2019 Hyundai Veloster.
Last Updated: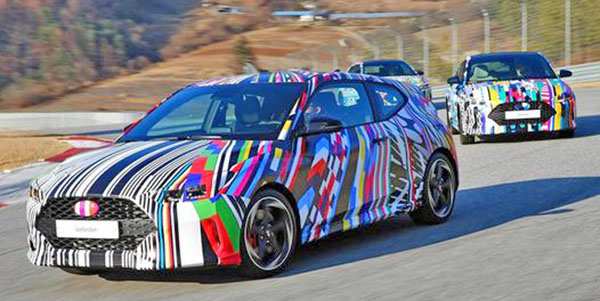 Just another picture/teaser of the new Veloster, driving around.
Wearing a fun camouflage.
I am glad they didn't cancel the Veloster, and came up with a second generation.
But I am just not sure it will look as nice and original as the first one. It could very well suffer from the "Hyundai next generation" plague. Where all their previous generation cars looked better than the current ones.
That would be too bad…