2019 VW Jetta
Last Updated: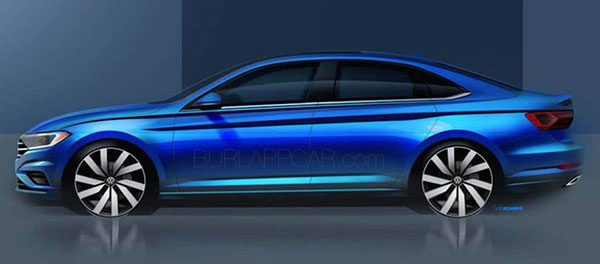 So far this is our best look at the all new VW Jetta for 2019.
It is finally moving to the MQB platform the Golf has had for a whole generation.
And apparently, the only engine available might be an updated, and slightly more powerful version of the 1.4 Liter Turbo. (Unless some versions get the new 2.0 Liter from the Tiguan)
A new 8 speed auto will also be available.
A GLI model will come a full year after the regular models. Also an "R Line" option will be available.
This is coming out for the Detroit auto show, so we will see the real thing in just a few days.
I think it looks just fine. Sure, like many have said, there is quite a bit of the Ford Fusion in the design.
Although that could be different in the flesh.
We'll see….