All new Kia Stinger already available for $299 a month.
Last Updated: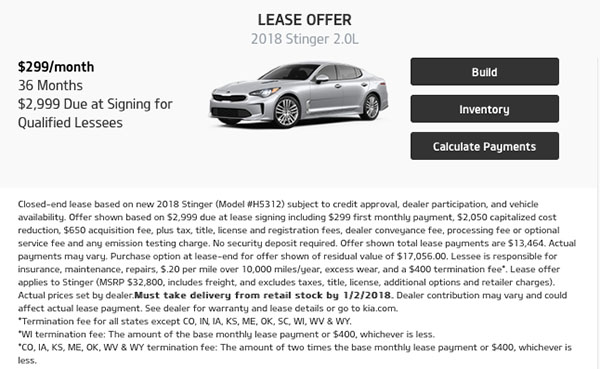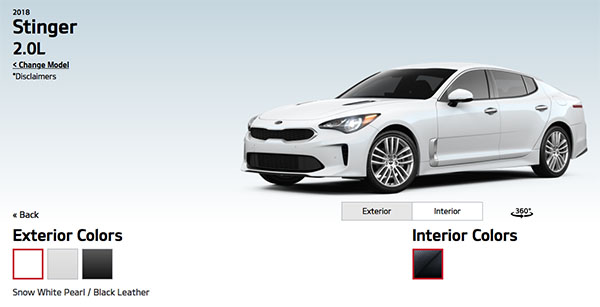 This actually sounds like a really good deal.
The all new Stinger is a great looking car. has been getting very good reviews already. It is very roomy and the hatchback is fantastic.
So $299 for a $32 000 car seems really good.
If you are willing to live with very limited choices the base model offers that is.
As you can see, only 3 'colors" are available. And none of them are actually colors.
And black is the only choice inside.
And only one
Otherwise, you need (like most buyers) to step up to the Loaded Premium trim for $6000 more…
Still, I think this could put quite a few Stingers on the road pretty quickly…