More competition of that new Honda Insight: Kia Into Plug-in Hybrid.
Last Updated: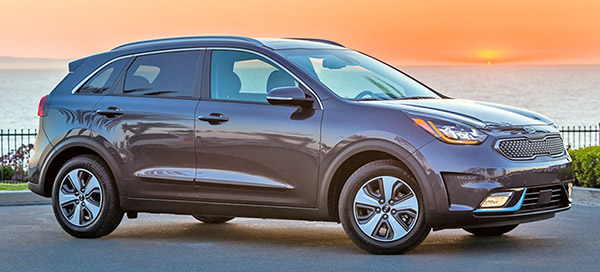 Sure, this is NOT a sedan.
Like the new Insight.
And we don't know how much the Honda will be. Although Honda has said it will be positioned between the Civic and Accord.
So I am thinking around $23000/$24000 to start.
The all new Niro Plug-In Hybrid starts at just under $28 000. But since it is a plug-in, it will get the $7500 incentive.
Which means it will be around $18 000 (!!!) in California and other states.
A loaded model with everything is about $35 000. Or $25 000 with all incentives.
Which will be about the price of a base Insight!
The Niro also gets around 26 miles of EV range. After that it averages 44MPG.
Again, this is NOT a sedan. But since these crossover/wagon types are currently way more popular than sedans, I really think the Niro will eat that poor Insight for lunch.
(Plus, for something closer to a sedan, Hyundai will soon sell the Ioniq Plug-in hybrid, for even less money than the Niro!)
Honda needed to re-invent the Insight. Going from a hatchback to a super conservative sedan was really not the way to go….