2019 Chevrolet Malibu
Last Updated: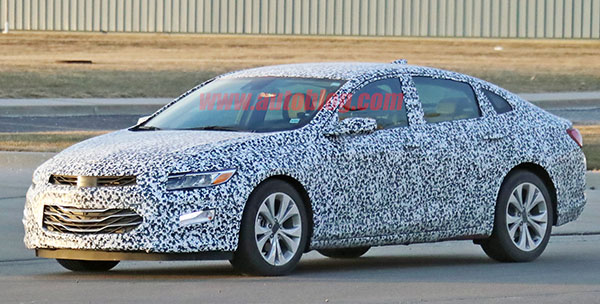 The current Malibu is still a very nice looking car.
But since it's been a few years, I guess the mandatory "Mid-cycle refresh" is coming up.
It looks interesting. (Although I wonder if it will adopt the "everyone else does it" huge grille now.)
Looks like LED lights are showing up all over. Engines are already competitive (They offered 1.5 Liter and 2.0 Turbos way before the Accord did)
So there shouldn't be any change there.
The Malibu is still quite popular for GM. As they sold over 185 000 last year alone (228 000 the year before) Although that is less than the Ford Fusion. Which is not scheduled for a next generation in the US…
Head over HERE for all the pictures of that Malibu prototype driving around.