2019 Fiat 500X
Last Updated: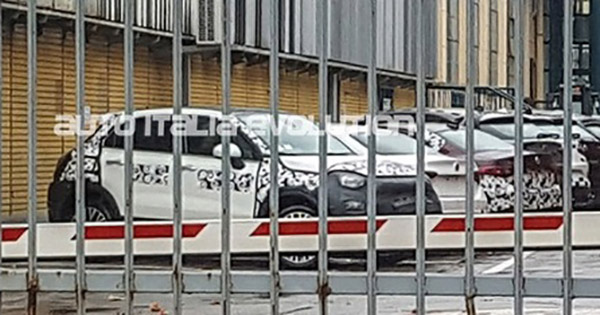 Since we have seen a couple of pictures of the revised Jeep Renegade for 2019, I guess it makes sense its Italian cousin, the Fiat 500X, will get a few new things for the new year as well.
We can't tell much from this picture. But expect a new front bumper, head lights. Rear lights.
And maybe that new 8 speed auto will replace the troublesome 9 speed.
And maybe the new 2.0 Liter Turbo will appear as an option? (that would be nice)
I always liked the design of the 500X. But realize most people in the US prefer its Jeep counterpart.
The Jeep version always looked a bit weirdly melted to me.
While I think the 500X did a very nice job of keeping the cuteness of the "regular" 500 into a larger SUV shape.
I also wonder what that other sedan is in the picture. The one with a camouflaged rear bumper…
Any ideas?