2019 Ram 1500 truck
Last Updated: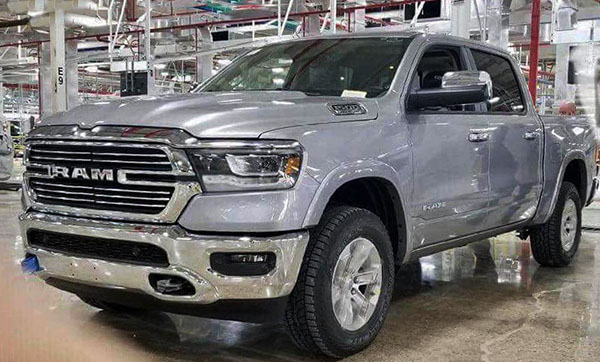 This is it. We are getting the official pictures on Monday, but this is what the all new ram truck looks like.
It lost pretty much all the personality previous version had. Not it just like like a generic big pick up truck.
(maybe better in the flesh?)
It looks more like a Toyota Tundra now. Not sure why anyone would pick this over a Chevy or Ford…
More very soon.