Infiniti Q Inspiration Sedan
Last Updated: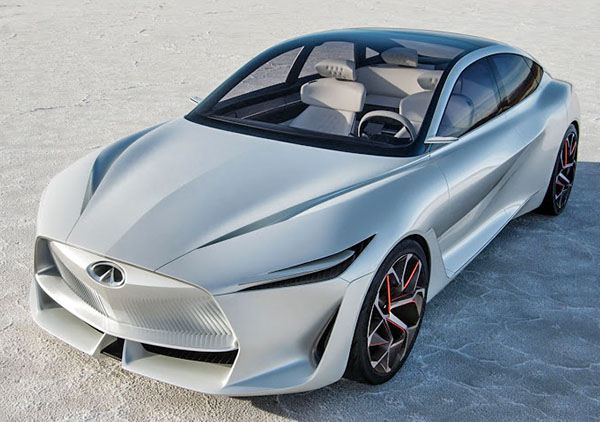 This does look quite nice.
It sure looks like an EV of some sort. There is a space for a grille in the design, but it doesn't seem to be there.
It's weird how most cars still have to incorporate a grille, or the shape of one. Especially out of place in an Electric car.
Not sure how revised a production version would be. Infiniti has teased us with very nice concepts in the past. And never came out with actual production versions.
They will need a new Q50 at some point. Maybe even a Q70 if they still want to be in that market.
This would be a good start…