2019 GMC Sierra Teaser
Last Updated: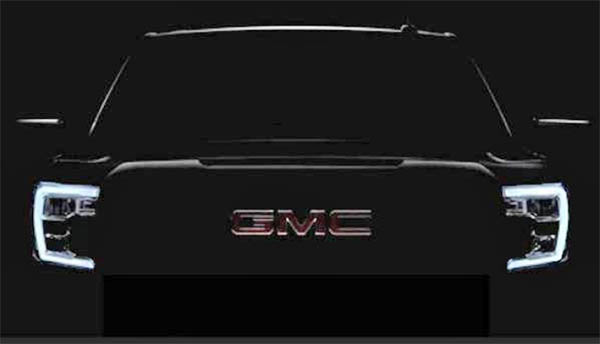 Not earth shattering news.
As we all know, the new Sierra will be the new Silverado with a revised front end. A larger grille.
Just like it's always been.
We've also seen pictures of the interior (HERE), and you've guessed it, it is 100% the same as the Chevrolet version.
So weird. I just don't get people who would pick the GMC over the Chevrolet version. Thinking they get something else.
Same thing with their big SUVs. Why?
I guess it's a cheap way to add sales to the most profitable thing they make. So why not.
Why give more than what is expected. (Which is nothing.)
Weird that something with zero effort put in can actually sell so well.
Good for them. ( I guess???)