2019 Toyota RAV-4
Last Updated: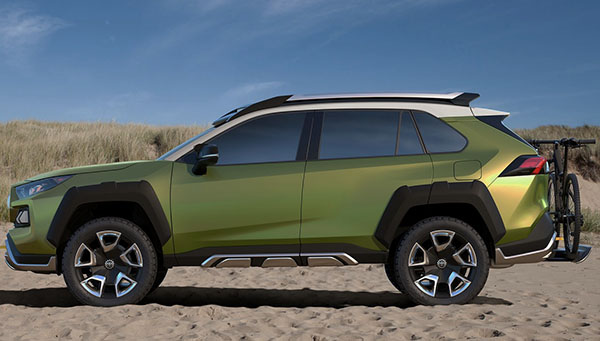 The all new RAV-4 is expected to resemble the FT-AC concept from last year (Bottom pic)
And it already does in the teaser released today.
This is a great design direction for the RAV-4. Bringing its visual personality closer to the 4 Runner is a good idea. It will make the RAV-4 stand out among its competition.
You get the rugged look without the rugged drive. While everyone else tries to look like a tall wagon.
I think this will make the RAV-4 even more popular .
How popular is it right now? They sold over 407 000 of them last year !! (Beating the Camry for the first time at 387 081)
Which is a big jump from 352 154 in 2016.
Quite an amazing performance for a 5 year old model.
This is almost crazy for the current RAV-4 to be that popular. That much more than anything else…
One of the big advantage over the competition is the super smooth V6 option. Which the new generation might not be keeping. Although Toyota doesn't seem to have another engine capable of replacing it right now…