Ford all new Compact SUV teaser
Last Updated: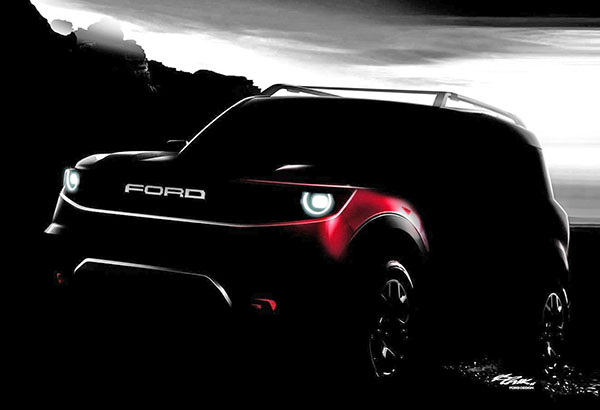 Ford has just released a teaser for an all new model. (So new it doesn't even have a name yet)
This will be a real off road model, positioned bellow the new 202 Bronco.
So it looks like a Jeep Renegade competitor. Which is another great idea from Ford.
It seems their future SUV strategy includes their "regular" stuff. With redesigned Escape and Explorer coming up (no word on the Edge…) Plus an new EV SUV with a 300 miles range (Which could just be an EV version of the next Escape)
And a few more "off road" models. Like the one pictured above and the new Bronco.
This way they will be competing with everyone else. Plus Jeep!
I think this is a great "business" idea.
What do you think?