2019 Subaru Forester in "BurlappVision" video
Last Updated:
I have to say that in motion, the new Forester looks pretty nice.
The grille is still a weird old fashion element, but looks better with some black trim.
The interior is pretty nice too. Since it is borrowed from the Crosstrek.
But, in the video, there is a shot of the trunk, and it actually looks quite small. There isn't that much room behind the rear seats.
It doesn't seem much roomier than the cheaper Crosstrek. The Forester is based on the Crosstrek platform so it's not really larger. Just taller.
Since they both use the same dashboard, it is not wider either….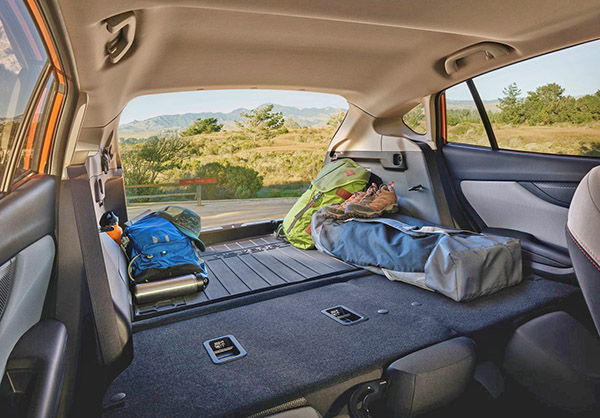 Here are pictures of both trunks. Of course, you can tell the Forester is taller. Therefore a bit roomier.
But unless you carry tall objects, the sleeker/lower/cheaper Crosstrek will be just fine…
This video actually made me like the new Forester much more. But no matter how much anyone likes it, it will be a hit for Subaru.