Maybach SUV concept
Last Updated:
It is no secret Maybach will unveil a new concept in just a few days.
It will be a high luxury version of the upcoming redesigned Mercedes GLS.
And I guess it might look like that picture above. Which looks like some Mercedes/Maybach press event.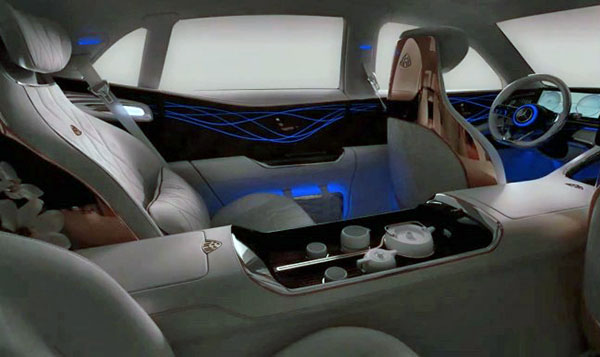 Here is an official teaser for the SUV.
Which, with its thirds side window, does look a bit different than the red one on the picture above.
(Unless it is hidden from that angle)
This so me is the kind of vulgar luxury you would find by renting the most expensive suite in a cheap Vegas hotel.
(Now with gold trim everywhere.)
I just wonder what rich people with taste would actually buy.