2019 Chevrolet Blazer
Last Updated: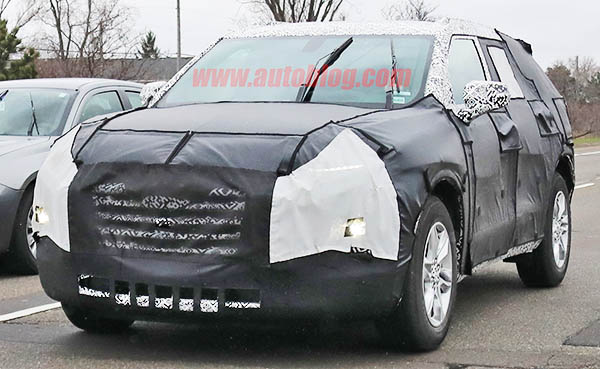 While GM claims they are not getting rid of their cars anytime soon, they are still adding more SUVs to their portfolio.
The new Blazer will be larger than the Equinox, but still a 5 seater.
So probably a based on the GMC Acadia?
The design looks more upright and "trucky" than the Traverse or Equinox. (The a-pillar/roof section seems pretty squared off)
And you can already see that double split headlight design so many people love to hate.
Similar to the previous Cherokee and many new Hyundai SUVs. (And current Citroen designs)
Head over HERE for many more pictures.