Is the Tesla Model3 everywhere now???
Last Updated: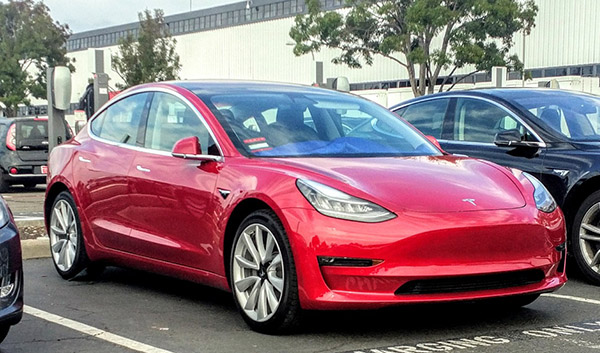 I went from seeing maybe 3 of them in the past year.
To, all of a sudden, seeing at least 2 or 4 every day now!
I know they are finally producing more cars. But all of a sudden, they seems to be everywhere. I just saw 3 of then today!
Tesla is planning to stop production for about a week this month. In order to fix some assembly line problems.
But they also claim they then will be able to produce 6000 cars a week by the end of June.
6000 a week!
Tha's 24 000 a month.
Which would be 288 000 a year! (Without counting any other increase in production)
288 000 a year is more than a lot of other popular models. Like the Nissan Altima or Hyundai Elantra and Sonata . And way more than the Toyota Prius. Or any other Hybrid and EVs for that matter.
I really like the Model 3. But a few things would actually prevent me from getting one.
Like the "black only" interior. (At least for now) And the fact that all (I mean ALL) the commands are on that center tablet. I am really not sure I could get used to it. (But who knows…)
And…. I don't really need a 4 door car anyway.
What do you think?