2019 Chevrolet Blazer RS
Last Updated: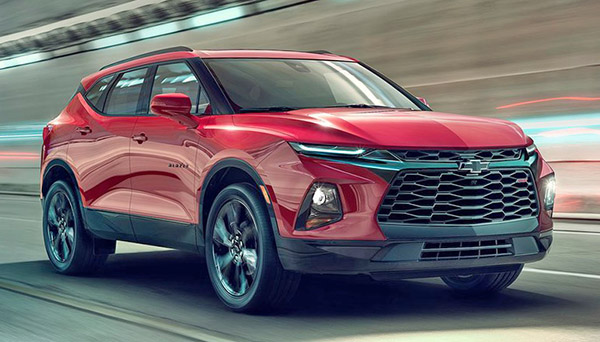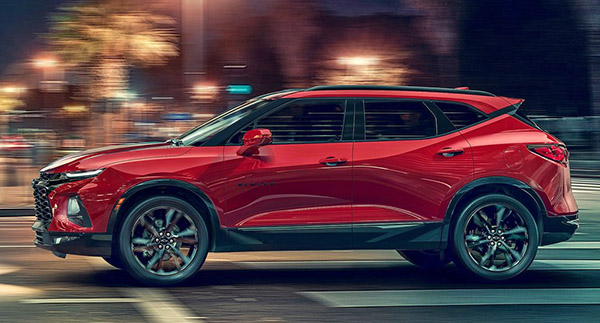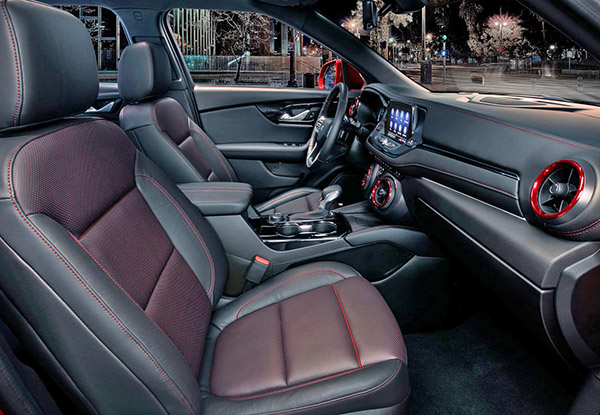 The new Blazer will also be offered as a sportier (looking) version called RS.
It replaces all the chrome by a black finish. Black wheels. And inside, some color bits here and there.
The RS is position between the base and Premier models.
I have to say, black wheels and trim are really not "my cup of tea".
But I do see the appeal of it for many. A smart move from GM.
It seems the RS still comes standard with the 193HP engine. Which is hardly sporty.
I wish they'd put "sportier" seats inside. Instead of just add color accents.
These look pretty flat for the "Sporty model"….