More "5 year plan " BS from FCA
Crazy Marchionne has unveiled his "new" 5 year plan for FCA.
Full of good news for truck lovers.
New mid-s size pick up coming up. And new Jeep pick up. (We've known this for years)
More Jeeps. And more Jeeps.
Nothing about Chrysler or Dodge. Effectively turning them both brands "Zombie brands" like Lancia (A Marchionne specialty)
And more and more EVs!
I guess now he likes them. After saying this last January: "I don't know of a business making money selling electric vehicles unless you are selling them at the very very high end of the spectrum"
(Showing a clear lack of long term planning for its company, only focusing on instant profits)
I guess he finally realized a company that doesn't invest in EVs will be dead in a few years, so now he loves them.
He now includes a 9 Billion Euros investment in EVs in the latest 5 year plan.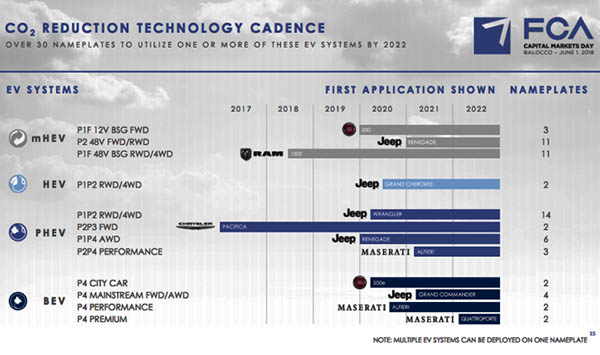 New Fiat 500EV. New 500 wagon EV. Jeeps EVs. Etc…
Here they are (pic above) . Again, all these new EVs are mostly jeep models.
The truth is, he might take Fiat out of the US. And slowly kill Dodge/Chrysler.
Here are a few of the stuff he was telling us back in 2014, in its previous 5 year plan BS.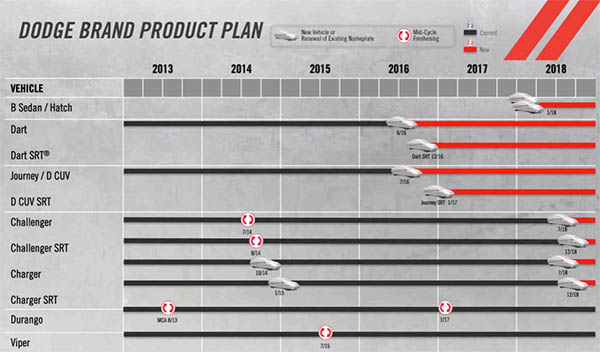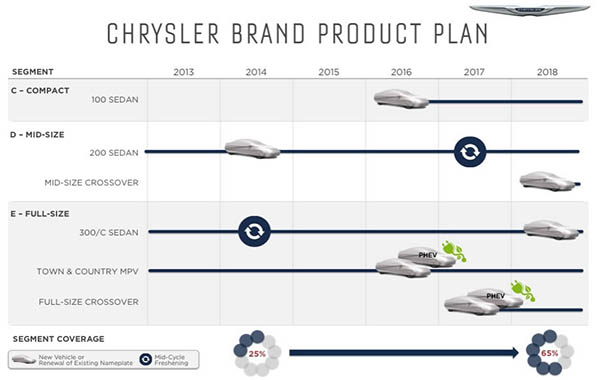 New Challenger, new Charger, new 300, new Chrysler 100, new Crossovers (in 2016 and 2017)!!
None of it ever happened.
No prototypes have been seen . No drawings or clay models.
This was probably all BS to appease dealers and investors.
The plan was also for Chrysler to sell 800 000 cars by 2018!
And 400 000 Alfas a year in 2018. With 8 new products by 2018.
These lies come at the cost of the brand itself. Now the whole giant company relies just on Jeep and Ram pick ups for profits.
It works now. But it won't work forever. Nothing does.
Wouldn't it be nice to have a smart guy guy in charge of a car brand. Instead of accountants…