Chevrolet Traverse test drive coming up
Last Updated: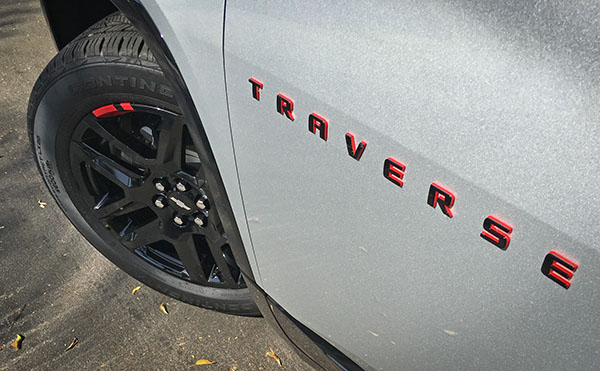 I am driving a larger SUV this week.
A Chevrolet Traverse. The one I have is a loaded AWD Premier version with the $1845 "redline Edition" package.
So far so good. Things are quiet, smooth and comfortable. The Enclave "cheaper" cousin is of course very similar to the Buick version. Which is a good thing.
A "fun" detail, the Base model of the Traverse is just about $1000 more than the VW Tiguan I drove last week. And that Tiguan did feel like a basic model. Even in its most basic form, the Traverse would be a much, much better way to drive 7 people around…
As usual, I will answer any questions you might have….