Ford's SUV future
Last Updated: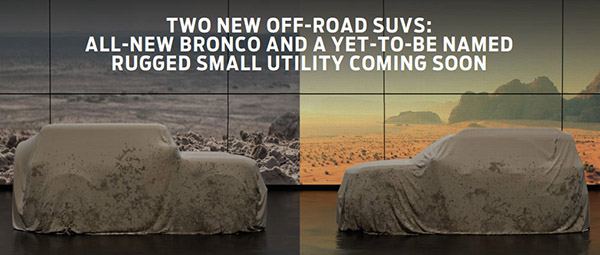 I guess Ford will be developing 2 lines of SUV types. Explorer and Escape will be what they are now: more family oriented. More like modern station wagons.
While the new Bronco and "yet-to-be-named" small rugged guy will offer a more "macho" look.
(I guess for tough guys and whoever want to portray that image.)
As we know, the Explorer will be Ford's cousin to the more expensive Lincoln Aviator.
And I guess the new Escape is based on the new Focus. The one we don't get.
(I really hope it does not share its interior design with the new Focus…)
I think the new small rugged model might be the new EV that was mentioned earlier.
While the Bronco will finally give some competition to the Jeep Wrangler.