That new Avalon Facebook ad…
Last Updated: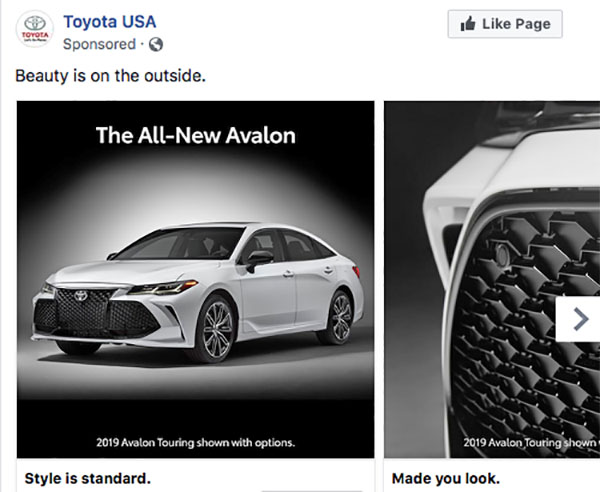 Many of you have probably also seen this. It showed up yesterday on may Facebook page.
I though it was funny how Toyota chooses to advertise that new model.
Obviously concentrating on how gorgeous it is. (Although its design has been pretty universally criticized)
"Beauty", "Style", "Made you look".
It just seems like they are talking about another car…