Will Hyundai actually buy Fiat Chrysler?
Last Updated: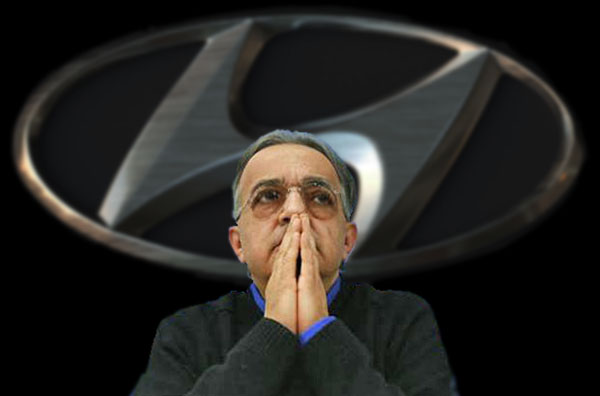 Glorified accountant Sergio Marchionne has been trying to sell off the company for years.
So himself and his buddies can make a bundle when they leaves the company.
But so far no one was really interested.
Now there are many rumors around about Hyundai actually being very interested in acquiring FCA.
(HERE, HERE, HERE and HERE and many more…)
Which sounds a bit strange to me.
I mean, they already have 2 overlapping companies that pretty much cover everything from super tiny cars to giant luxury models. Including a bunch of SUVs. EVs. With more on the way.
And they just started their Genesis luxury brand.
Sure, they don't have huge pick up trucks.
But these are only popular in North America. Where most buyers of these buy American stuff.
(While the redesigned Nissan Titan got mostly very positive reviews, it couldn't even find 53 000 buyers last year in the US. Nothing compared to the "mind blowing" almost 900 000 units of the F-150)
I guess if they bought FCA they would end up with the Ram trucks…
Sure, Jeep is a big money maker right now. They could share their platforms with upcoming Hyundai/Kia SUVs.
What about Dodge and Chrysler? Even Fiat and Alfa Romeo?
I think they could re-invent Fiat into a niche "corky small cars" manufacturer.
Make sure Dodge sells only sports cars and fast SUVs.
Alfa could share RWD platforms with Genesis.
What do you think about Hyundai buying FCA???