2019 BMW 3 series
Last Updated: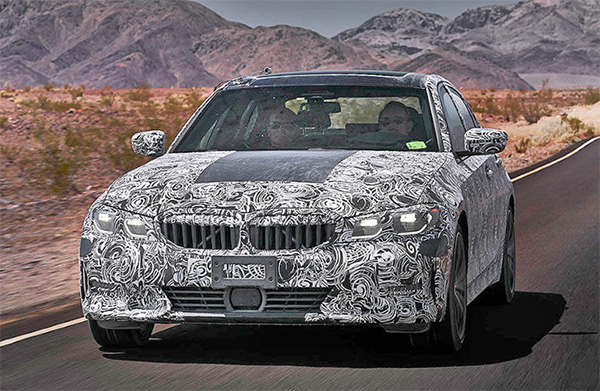 Get ready for another healthy dose of "they all look the same" with the new BMW 3 series.
Now with BMW's new "bigger than ever" super chrome grille.
I guess there is still a market for the faithful. And those who think these are still some kind of a status symbol. Although that market is shrinking.
They sold 59 500 of these last year. A drop from over 72 000 the previous year. And a huge drop from 140 600 in 2015.
(over 77 000 units of the C-Class sold in 2017 and the year before)
After driving one for myself (As well as a 4 and 5 series) I was quite disappointed. The "ultimate driving machine" it is not… especially for the crazy asking price.
There is a rumor about an EV version of the next 3 series. Competing with the Tesla model 3.
(The Tesla looking like a spaceship next to that BMW design)
And yes, the Model 3 is now a big competition. Once they fill all their previous orders, they will turn out at least 20 000 of them a month. And many of these will probably be bought by previous 3 series owners.
This really looks like an old man's car designed 15 years ago.