2019/20 Honda Passport
Last Updated: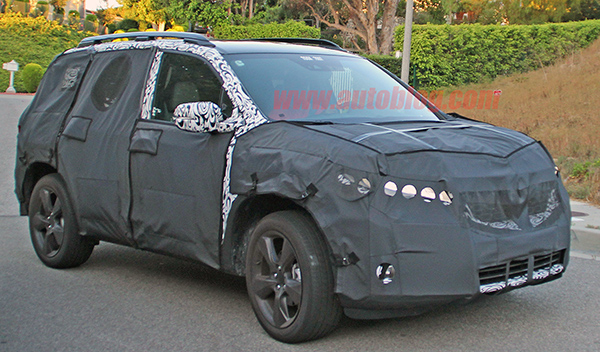 From these pictures, it looks like the all new Passport will not just be a 5 seater version of the Pilot.
(The next Pilot might actually become a 3 row version of this upcoming Passport)
Which is a good thing. Something different and really new.
I just wonder how big this is. Since the current CR-V is already quite large and roomy.
I guess this would be more upscale and use the Accord's 2.0 Liter engine.
But that all sounds a lot like the new Acura RDX doesn't it….
This will be competing with the Nissan Murano, Chevrolet Blazer, Ford Edge etc…
Head over HERE for many more pictures. (Including a dark and rather blurry shot of part of the dash. )