2020/21 Mercedes SL
Last Updated: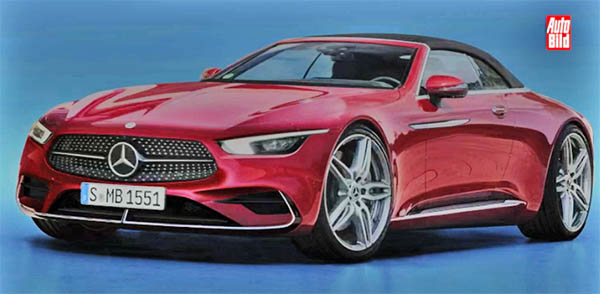 It seems that almost everyone has forgotten about the Mercedes SL.
It used to be the default car of the rich guy or rich girl in almost every 70's TV shows.
That generation was everywhere.
After that, they became more and more generic. With less and less personality…
But, of course, Mercedes is working on a new one. Which will compete with the gorgeous new Lexus LC. And the "less than gorgeous " BMW 8 series convertible.
Jaguar has given up on that market has has not replaced the XK…
(It could still be a while, since we have not seen any pictures of prototype testing around yet.)
The above picture is just an illustration, but it does show a nice design.
I just hope Mercedes makes the SL great again.