"Dead BEFORE arrival": 2020 Ford Focus Active
Last Updated: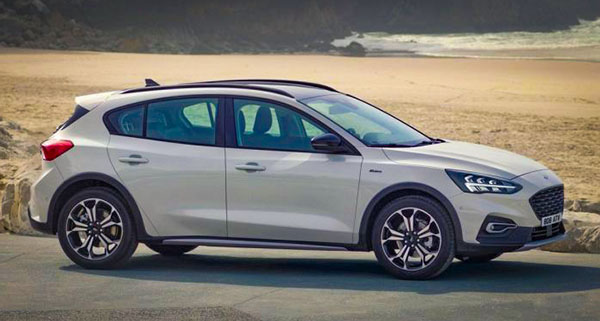 That's right. Ford has announced that, due to a 25% tariff on Chinese goods, they will not sell the upcoming all new Focus Active in the US.
The raised up Active model was going to be the only version of the new Focus sold in the US.
And the only car, besides the Mustang, in Ford's US line up past next year.
I think this is sad, as I hate to see cars disappear . Especially for political reasons.
GM has asked for an exemption for the Buick Envision, while Ford had not done so for the Focus.
( I guess they didn't care either way and had made up their mind about killing all cars anyway).
The next 2021 Mustang will use the new platform from the next Explorer/Aviator, so it is still safe.
While most cars sold in the US are not made in China, almost every car use Chinese made parts. (Including US made cars) And lost of them.
I wonder what other models will be discontinued next…
Or get a huge price hike.
Here is a video of the new Focus, currently on sale in Europe (And getting mostly very good reviews)
The Active version can be seen in the later part of the video.