Ford's future line up. Let's guess…
Last Updated: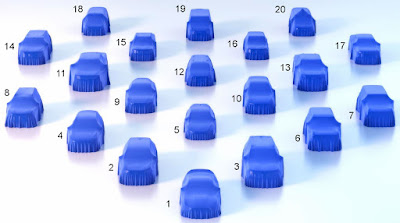 This picture was shown at some recent investor meeting. Showing the whole line up of Ford models.
(Which could include European and Chinese models as well)
Lower center is the Mustang.
Which does look a bit different. The hood scoop isn't as wide as the current car, and maybe the grille doesn't seem as wide either. So it could be a new design or yet another refresh of the current car.
Looks like the Focus Active is behind it.
Otherwise, it's mostly a sea of trucks and SUVs.
(Looks like the Bronco, with its flat top, is all the way back)
Make sure you click on the picture to enlarge it.
And let's guess all these models.