2020 Kia Telluride
Last Updated: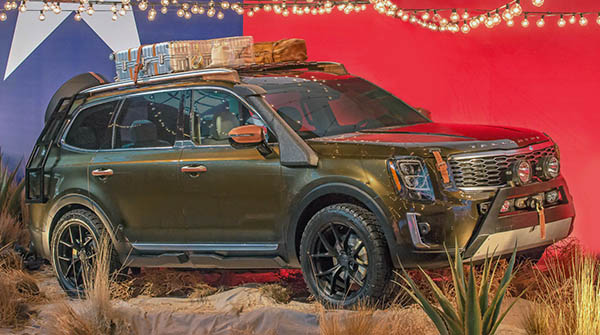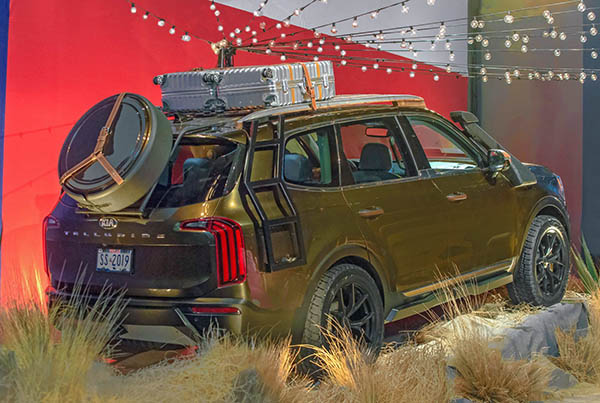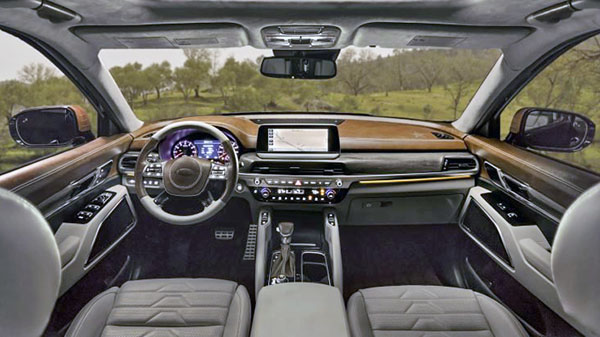 For some reason, Kia just showed a few pictures of the all new Telluride SUV at New York's fashion week. (???)
So we get to see most of it. Although it is covered with accessories that will not be available on the production model.
It looks OK. Just like many other SUVs out there. And again, not really as nice as the concept.
But that interior looks really good and quite upscale.
Not sure who this is for since the Sorento already has 3 rows of seats,
And most upscale large SUVs are truck based. Like the Tahoe and Expedition.
This will be powered by a V6 and will be built in Georgia.