Lexus UX US Pricing
Last Updated: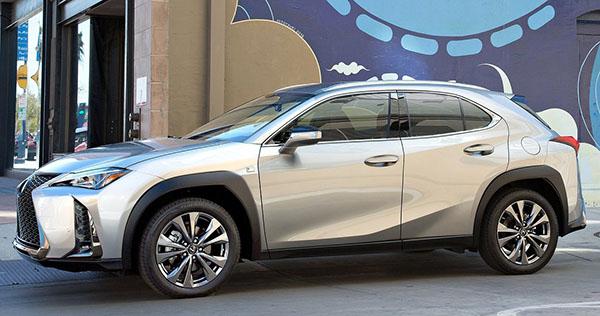 Maybe I am one of the few, but I always kind of liked the Lexus CT.
Now they finally have a replacement for it, and of course, it is a small SUV.
The UX looks a lot like the larger NX. (Except maybe even more tortured. )
There will be 2 versions available in the US. A regular 2.0 Liter with front wheel drive for $32 000.
Or AWD Hybrid for about $2000 more.
Of course, these prices don't seem to bad next to the competition from Mercedes, BMW or Audi.
But for $32 000, you basically are getting an SUV version of the $20 000 Toyota Corolla hatchback, in a Lexus suit.
As the UX uses the same 2.0 Liter engine and CVT as the small Toyota.
(The same could be said about the Audi Q3 and VW Golf…)
The hybrid version seems to be more interesting since for the $2000 extra you get both AWD and Hybrid. Which also has a little bit more power.
An "F-Sport " option package is available on both versions.