Another VW Pick up concept coming up.
Last Updated: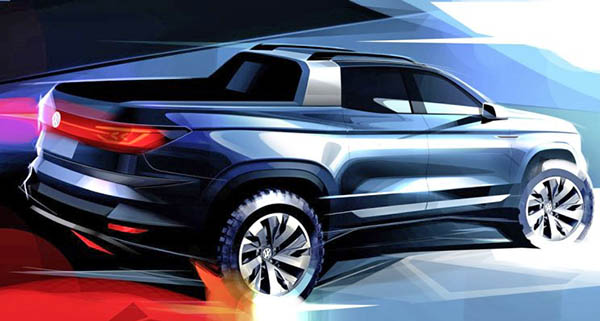 VW is teasing us with another cool looking pick up concept.
They now claim it could be a production model by 2020. And that is it based on their MQB platform.
It will be shown at the upcoming Brazilian Auto Show.
Sure, it already looks nice. And I really wish this cool south American product could make it over here.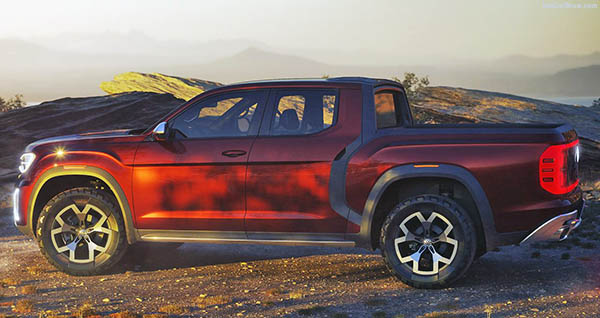 Last year, they teased us with this. The really nice looking Atlas Tanoak Concept.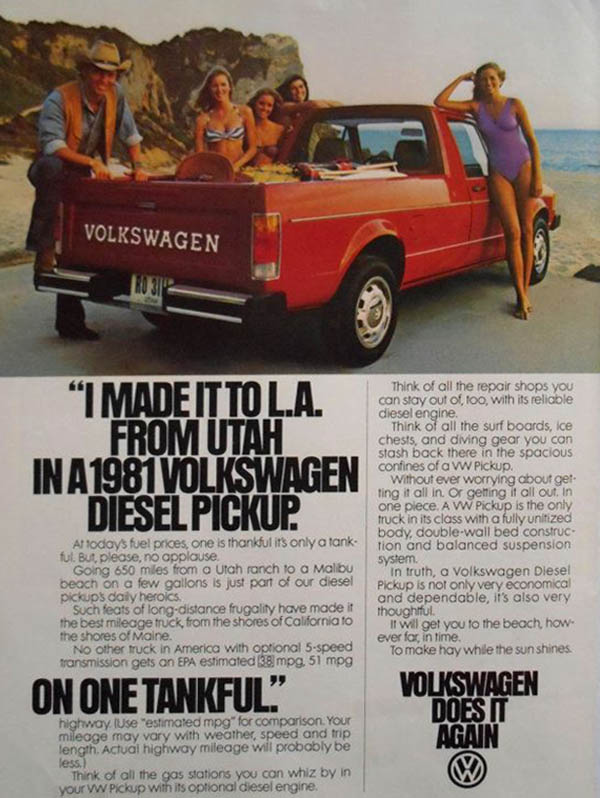 Here is something I'd like to see again: the old Golf based pick up.
(With Malibu's Planet of the Apes beach in the background)
I guess the new Brazilian model would technically be a new version of this since it will be using the same platform as the current Golf.