Zombie Saab 9.3 still not 100% dead.
Last Updated: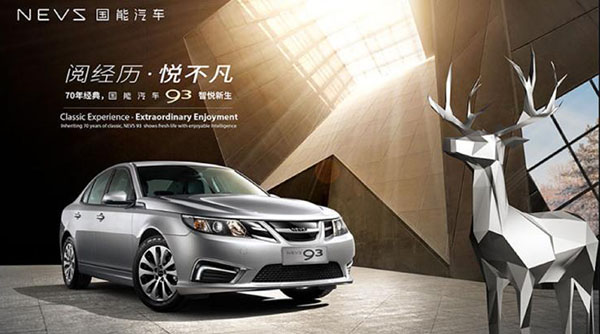 This is actually an all-new ad for the NEVS 9.3.
Which is an electric version of the old Saab.
NEVS has teased the automotive world for years about this car.
And it looks like it is finally coming out.
I guess the "Classic experience" part of the slogan refers to the fact that this design is now over 15 years old.
Not sure what the "extraordinary enjoyment" is all about. Except for the driving pleasure of an EV.