2020 Toyota Corolla Sedan (US)
Last Updated: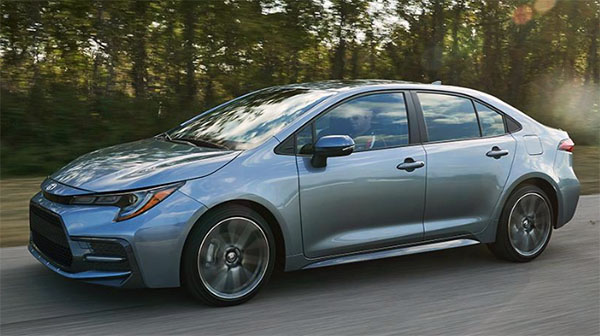 These are the first official pictures of the all-new Corolla sedan for the US.
The L, LE and XLE versions will get the familiar 1.8 Liter engine with 139HP.
While the SE and XSE will be getting the 2.0 Liter from the hatchback with 169HP.
The 1.8 Liter models get 16-inch wheels while the 2.0 Liter get 18 inches.
So far it does look OK. But as usual, the all-new Mazda3 might be an amazing competition. For both the sedan and hatchback.
Here is the full Corolla line up for other countries.
Since we are not getting the cool looking wagon version in the US…