All new Mazda3 teaser
Last Updated: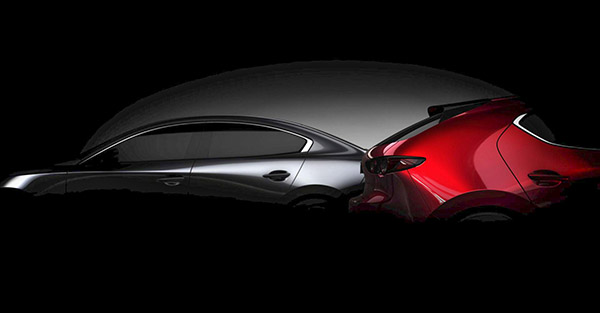 A brand new Mazda 3 is just days away. As it will be unveiled at the Los Angeles auto show.
Both the new hatchback and sedan versions will be there.
It is pretty much all new. With a new platform and a new 2.0 Liter engine.
While the sedan looks pretty conservative on in this picture, I notice there is no small fixed side widnow as part of the rear door. Which is actually pretty unique and provides a very clean look.
The hatchback is of course, much more modern looking. And pretty close to last year's concept.
This should be very nice…