Chevrolet FNR "CarryAll"
Last Updated: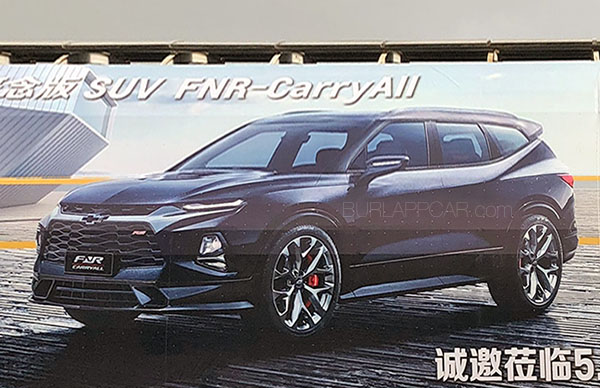 I guess with a name like "Carry All" this thing must have 3 rows of seats.
This new FNR is, so far, for the Chinese market.
It is hard to tell if this (distorted due to perspective) picture shows a concept or a production car.
My guess is a concept since I can't see any door handles.
But it also looks very production ready.
It seems to follow the style of the all-new Chevrolet Orlando (also for the Chinese market only)
But larger.
I guess this is an "all SUVs all the time" schedule for Chevrolet in China.
While they seem to be pushing tons of new SUVs in that market, they still offer sedans. Like the Malibu and Cruze.