2020 VW Atlas Coupe/Cross Sport
Last Updated: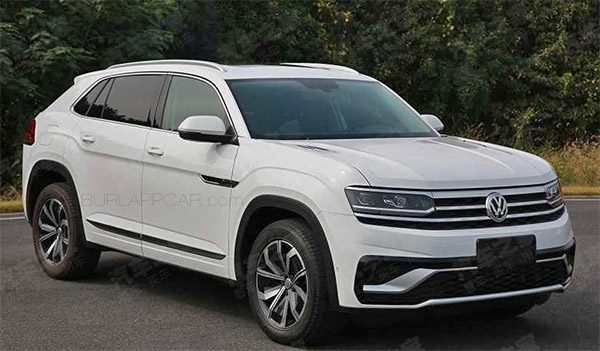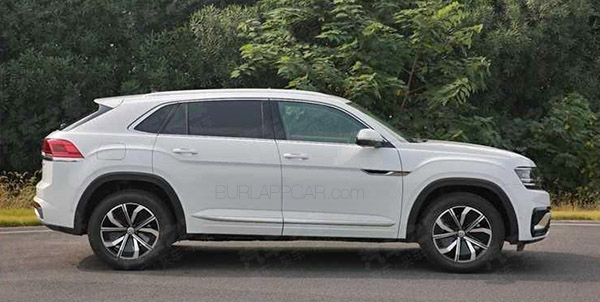 This is the production version of last year's Cross Sport concept. Which will be a 5 seater version of the large VW Atlas.
Not sure yet if it will be called the Atlas Coupe, or Cross Sport, like the concept.
Either way, this will not really set things on fire. At least not visually.
It's hard to tell what was lost in the translation, but something did.
The production Atlas Coupe above looks rather lumpy when compared to the concept.
Although they do seem to be very similar. Except the placement of the door handles, and of course, smaller wheels.
(The front end has been totally changed in order to squeeze any drop of personality out of it)
Maybe with larger wheels and a more "off-road" option package, it will look better?
Also, that white doesn't help…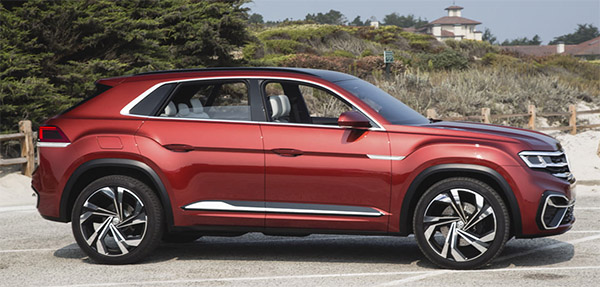 Here is the Cross Sport concept.