2021 Mercedes EQS
Last Updated: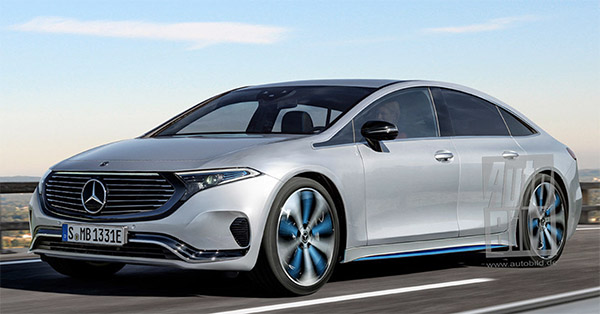 The EQS sedan will be the top of the line Mercedes EV when it starts production in 2020.
Just like the new EQC is still basically an EV version of the GLC, this will be related to the all-new S-Class sedan that is coming out next year.
So it looks like Mercedes will have a bunch of parallel EV models next to their regular gas cars.
(Until the EV line takes over the whole thing I guess)
We have already seen a few spy shots of the new sedan. And it already looks very slick, and quite low to the ground.
So let's hope it looks better than the illustration above…