New Infiniti SUV EV Concept coming up…
Last Updated: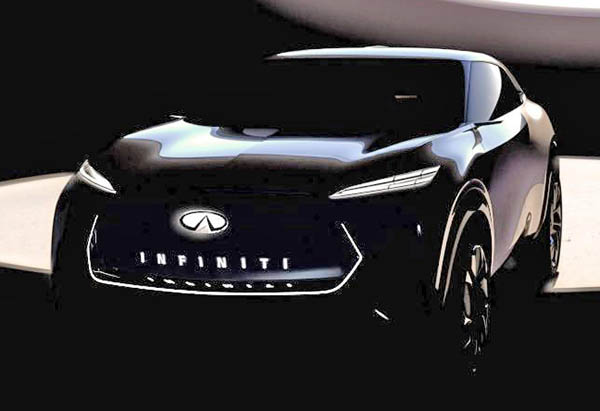 No name yet, but Infiniti will unveil a brand new EV concept at the Detroit Auto Show next month.
So far it looks pretty low and almost sporty.
(For a second I thought this was another Lamborghini SUV)
But Infiniti is one of these brands that love teasing people with spectacular concepts.
More and more concepts isn't what they need.
Let's hope this one is really a preview of something that is actually coming up.
They did show years ago an EV sedan concept based on the Leaf. And that never became anything.
They could actually replace the aging QX70 (It used to be the FX35 and is now almost 10 years old!!)
with an upscale, sporty all-electric crossover.
While they're at it. They need to do the same thing with the next Nissan Maxima.
That car should become an EV pronto. Instead of becoming yet another "big Altima"…