2020 Kia Optima
Last Updated: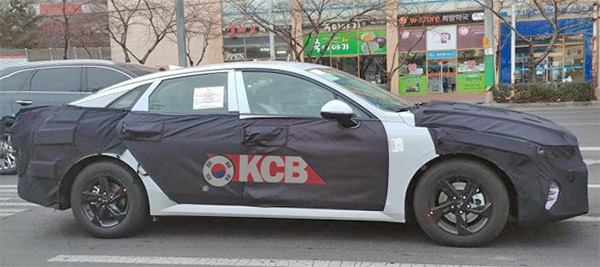 Since a new Hyundai Sonata is coming out very soon, of course, its Kia cousin, the Optima, is also due for a total redesign.
It looks like another very nice looking Kia sedan is around the corner.
The camouflaged prototype above already shows a more sculpted design.
It's really nice to see some manufacturers not giving up on the midsize sedan.
These are not, of course, as popular as they were just a few years ago. But many of them still sell very well.
No market shift is really permanent. Ford and GM will be hurting pretty bad when sedans will be more popular again. Which is a matter of time. While Honda, Toyota, Hyundai, Kia, and others will be ready…