2020 Subaru Legacy teaser
Last Updated: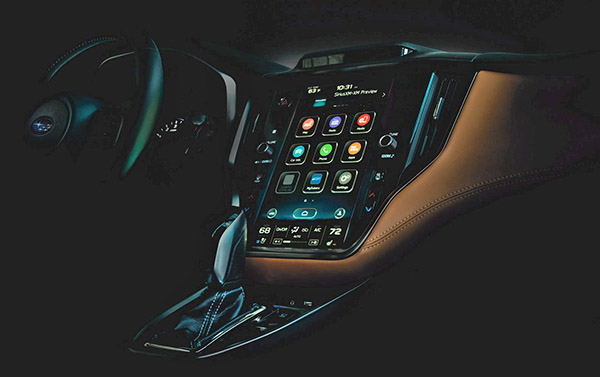 Among the many mid-sized sedans still being produced, I always forget to mention the Subaru Legacy.
It has never really been popular in the US. But Subaru is not giving up on it.
And, a new Legacy also means a new Outback is coming very soon.
While they only sold about 40 000 units of the Legacy last year, (which is still about 10 000 more than the Mazda 6!) Outback numbers were much better with almost 179 000.
What we see here is a teaser of the all-new interior. Which will also end up in the Outback.
And it does look nice and quite an improvement over the current super blocky look.
The base engine will probably be the familiar 2.5 Liter.
But that new generation could mark the end of the creamy smooth 3.6 Liter V6.
Which could be replaced by the Turbo version of the 2.5 Liter (Used in the Ascent)
That's really too bad…
More on this very soon, since it will be at the Chicago auto show in just a few days.