A more basic 2020 Kia Telluride
Last Updated: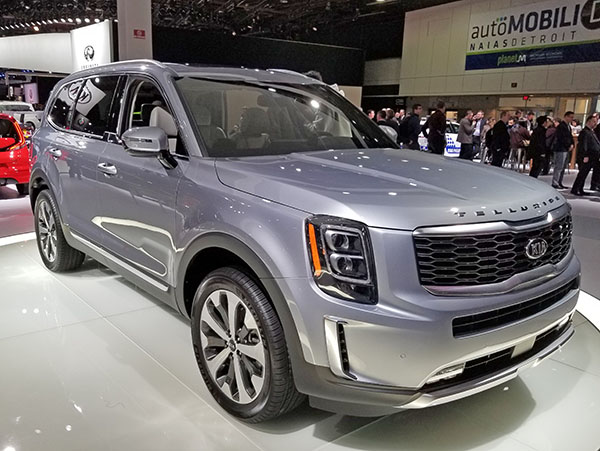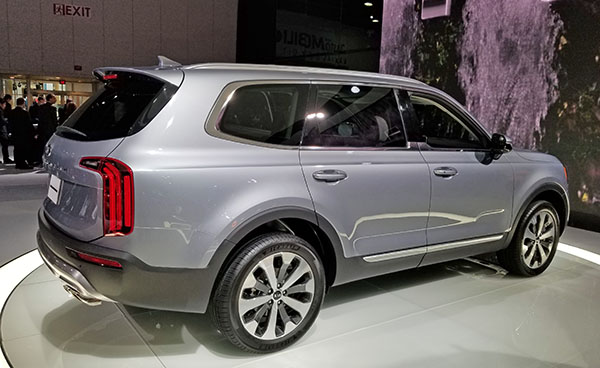 Maybe not really a "basic" version. But not the macho looking model from the official pictures with black wheels.
This is what most of them willlookk like in the flesh.
And I still think it is a very nice pleasant design. (much cleaner than it's Hyundai cousin, the messy looking Palissade) And it is really getting very close to premium brands. Like Volvo. (And better looking than the new Cadillac XT6)
It pretty much started a few years ago with the Mazda CX-9. Which really looks and feels premium inside and out.
More so than their similarly priced competition. (The CX-5 as well)
And now this, from Kia.
There is really less and less reasons every year to spend so much more money in expensive brands (usually with questionable reliability)
Personally, I really couldn't care less who makes a car I like. Whether it is a premium brand or not.
I think these "premium models from non-premium brands" will be more and more popular.
And this is not just looks. Cars like the Mazda CX-5 also drive and feel like a premium car.
This is a good trend…