2020 Cadillac XT6 (China)
Last Updated: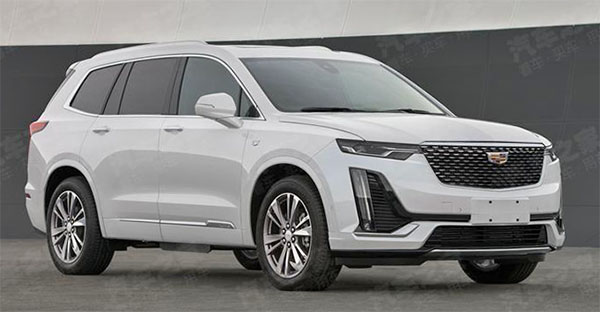 The Chinese market model is the white one above.
And of course, it is pretty much the same car as the one built in the US for the North American market.
Except for details like the chrome clip on the bumper and lack of side turn signals.
the main difference is the availability of GM's newest version of the 2.0 Liter Turbo engine with "only" 230HP.
It looks like this new, less powerful and noisier engine is replacing the previous 2.0 Liter in about every GM model that used the previous one.
Which is too bad. Since in the
XT4
I found it to be quite noisy at idle.
While the previous one was not… It also has quite a bit less power.
While not being really more efficient at all.