Ford F-150 EV coming up…
Last Updated: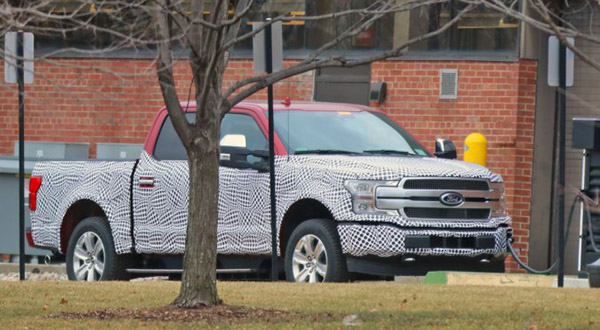 That's right. What you see here, is indeed a Ford F-150 plugged into an electric outlet.
This would have seemed like Science Fiction just a few years ago.
But Ford has already announced there will be an EV version of the next generation F-150.
(GM and Ram have not made such an announcement yet)
This is basically terrible news for Tesla. Which is supposed to unveil their electric pick-up truck later this year.
Sure, the Tesla will probably look pretty futuristic next to the F-150. But it seems that most truck buyers don't really care. They like their trucks old fashion and square.
As Ford sold over 900 000 of them last year! 900 000!!!
I am sure there is actually a market for something more modern looking. But it must be pretty small.
An electric version of the F-150 will probably clean up …