How about another 2020 Subaru Legacy teaser
Last Updated: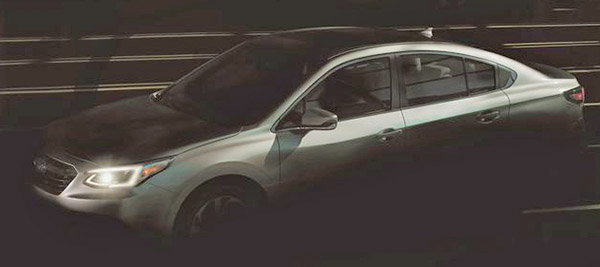 This one reveals the exterior design.
And it's not really exciting at all.
So far, it really doenbs't look as good or modern as any of the competition. Even the 6-year-old current Mazda 6 design still seems much nicer.
This is disappointing, but, to be fair, Subaru designs are always disappointing.
They present us with a constant flow of very nice Concept car designs. Only to be followed by old/clumsy/busy looking production cars.
This already looks like it came out over 10 years ago.
And their AWD advantage won't last forever.
The new Altima does offer AWD. And since the new Mazda 3 does too, you can bet it will be available on the next generation Mazda 6.
This is really too bad.
I know this is just a bad teaser photo, but from this, I can't really imagine the new Legacy to be 1% more exciting than the old looking current model…