More pictures of the 2020 GMC Acadia AT4
Last Updated: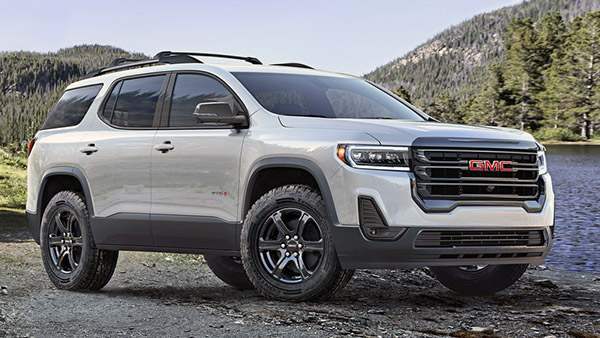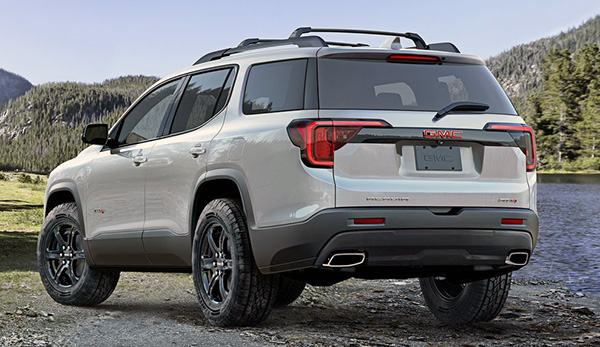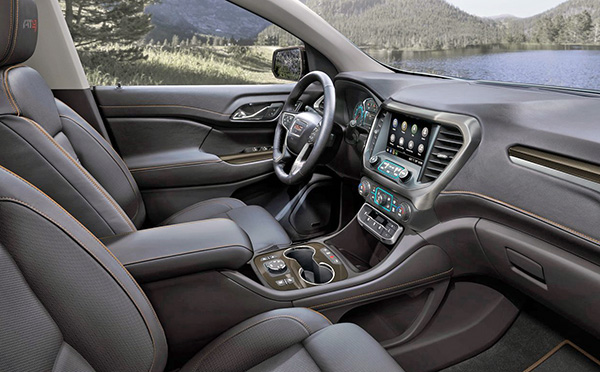 As I mentioned earlier, I think this is the best direction for GMC.
Not that I personally like huge black wheels and blacked out macho/off-road look. But I think at least it is different from the Chevrolet and Buick SUVs GM is also producing.
Which would go a long way to make GMC relevant.
I also think it could compete pretty well against the new Honda Passport.
While they both offer a standard V6 engine, the GMC is actually a bit longer (about 3 inches) and does offer a 3rd row of seats.
I still think GM should tone down that ghastly grille, which doesn't look good in black either.
It would seem that without that extra trim on the hood, and the weirdo one on the bumper, the actual grille would look much better. Or just paint these parts body color…