2020 Cadillac XT-6 price
Last Updated: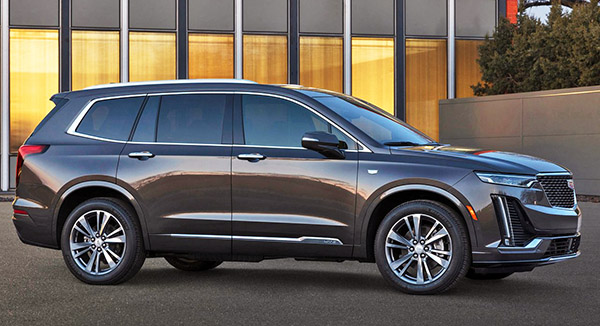 The all-new Cadillac XT-6 will start at $53 690 (including transportation)
This is for the Premium Luxury model.
The "Sport" with standard AWD will start at $59 090.
Apparently, other Cadillac models will follow this new "trim strategy".
Where only 2 models will be offered, Sport or Luxury. Each with a couple of option packages.
Which I think is a great idea.
(Although they still need new, real names for the whole line up..)
This is basically about $10 000 over the 5 seater XT-5.
Both share very similar interiors.
The only engine available is the smooth 3.6 Liter V6 with 310HP.
Again, same as the XT-5.
The base price is about $1500 more than the base Lincoln Aviator. The Aviator comes with a standard 3.0 Turbo with 400HP. (Although the Cadillac has a standard glass roof)
But at 0ver $53 000, is more expensive than the Lexus RX-L, Acura MDX , Volvo XC90.
And about exactly the same price as the Audi Q7.
I still think it is too bad Cadillac gave the XT-6 such an invisible personality.
It is not ugly by any means, but, at least from pictures, this doesn't seem to stand out at all…
But to me, the Cadillac's biggest competition is the Buick Enclave Avenir.
This super loaded version of the Enclave is priced at $53 500.
It looks great, (much better than the Cadillac IMO).
Has a truly wonderful interior. And is powered by the same V6 and 9-speed auto.
I really cannot understand why anyone would pick the XT-6 over the Enclave Avenir…